If you're about to set off on your travels, it may have crossed your mind that you'd like to set up a travel blog. For some of you, this may be solely to keep an online travel diary. But for others, you may be really serious about developing a blog that will be read by the masses and get a lot of visitors. If you want to take your blog seriously, here is the first of two posts with tips from some of the internet's top travel bloggers...
Kash Bhattacharya, Europebudgetguide.com

I started travel blogging more than 2 years ago, as I had the constant 'problem' of having tons of travel stories to share but no one likeminded to share it with. On top of that, I had just lost my job. Being unemployed and having no money sucked. However, a summer of no travel was even more depressing. I figured the next best thing to not travelling was writing about all my previous travel adventures. Reliving all the sensations, tastes and smells, blogging was major therapy for my depressed state. Suddenly I felt empowered and with a sense of purpose in life. Then I discovered a story is better when shared. So discovering social media networks like Twitter and Facebook was a godsend. I'd recommend once you set up your blog to get into social media. Via Twitter and Facebook I could connect with a likeminded community of travellers and feed off each other's infectious buzz and enthusiasm for travel experiences. Everywhere I have travelled, I have met travel bloggers and it's no lie that they are amazing people in real life, plus they know how to have a good time. To become a blogger, be prepared to work hard. It requires dedication, perseverance and tons of passion. Travel blogging is like some sort of drug. You can travel the world via your blog and also make some money from it. Most importantly it's a way of life. Once you embrace it, your world will never be the same again.
Read Kash's guest post on Hostelworld.com | Visit the Europebudgetguide.com travel blog | Follow Kash on Twitter
Craig Martin, IndieTravelPodcast.com

It's often written that content is king and for most bloggers that's true: sharing our stories in fun and interesting ways is the reason we blog. However, content doesn't grow an audience by itself. There are many ways to market your blog: from writing for other sites to paying for advertising campaigns, but the real, long term benefits come from turning casual visitors into long-term readers, or even fans. I believe covering real world events is an important part of your blog's marketing strategy. While some people have a need to hide behind a persona -- maybe for political reasons -- a travel blogger is often interacting with both people and places. So make sure you're interacting with your audience too. After you've spent some time together in real life, people are so much more likely to engage deeply with your blog and pass on your site to others. Host travellers passing through your city and, when your audience is big enough, in the cities you are passing through. Arrange to meet for drinks, do day trips together, have fun with the people who enjoy your blog's voice. Content is important, but today relationships are king.
Read IndieTravelPodcast's guest post on Hostelworld.com | Visit the IndieTravelPodcast.com travel blog | Follow IndieTravelPodcast.com on Twitter
Laurie DePrete, SceneByLaurie.com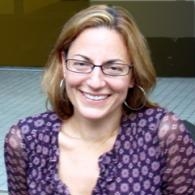 Content is king. Okay, cliché, but meaningful in many ways. If you're just starting, invest some time to decide what you want your blog to be about. What will resonate and have legs? You don't want to be so broad that you lack focus, or so niche that you won't appeal to a large audience. Once you start, post content regularly to keep the blog fresh and attract return visits. If there's no reason to go back, they won't. Choose the right stories. If you post regularly, you can afford misses, but you want topics that are trending and people care about. Consult Google analytics to learn trends from popular posts and keywords searched to reach your blog. Write headlines for impact and SEO value. Lastly, save your best content to post on larger sites for greater exposure and to attract new readers.
Read Laurie's guest post on Hostelworld.com | Visit the Scenebylaurie.com travel blog | Follow Laurie on Twitter
Jane Meighan, RunawayJane.com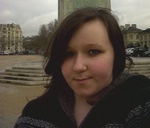 One of the mistakes many newbie travel bloggers make is to go looking for advertisers too soon, without having built up an audience first. Advertisers aren't going to be interested in your blog unless you have a large amount of traffic and/or a good page rank, so if you are looking to make enough money from your blog to pay for your travels, it's important to focus your efforts on increasing both of these elements first. A good way to get traffic immediately to your site is by using social networking sites such as Twitter, Facebook and StumbleUpon. Start following other people on the networks, engaging with them and sharing your content across the web. Work on your SEO by exchanging links with other travel blogs and by guest posting on other sites. Continue with the above two steps for at least two months, and add an "Advertise Here" page to your travel blog. This should include some basic info of your blog's stats plus a way for advertisers to contact you. All of these things will increase your blog's appeal to advertisers and the likelihood of them contacting you.
Read Jane's guest post on Hostelworld.com | Visit the RunawayJane.com travel blog | Follow Jane on Twitter
Kate McCulley, AdventurousKate.com

Resist the temptation to sound like every other travel blog out there. Informational blogs with posts like "Things to Do in Barcelona" are a dime a dozen, especially today. Instead, what do you have to contribute that is unique? It could be a story about something that happened to you while travelling, or it could be a reflection about how a destination or experience made you feel. Take your unique perspective and use that as a basis for your posts. It will take a lot of time and a lot of writing, but eventually, you will have developed a voice of your own. This is the single most important thing a blogger can have. By developing a voice and paying attention to which posts your readers enjoy, you'll be on your way to growing an audience that returns to your blog again and again.
Read Kate's guest post on Hostelworld.com | Visit the AdventurousKate.com travel blog | Follow Kate on Twitter
Nellie Huang, WildJunket.com

As a travel blogger, I don't just write. I am my own publisher, publicist, photographer, editor and business manager. The role of a blogger is extremely wide-ranging - I dabble in social media to interact with readers and other bloggers, I treat my blog as a business and I develop relationships with PR and advertisers. To be a successful travel blogger, one needs to be prepared to invest a lot of time and effort into it. Besides handling a wide spectrum of workload, a travel blogger also needs to be observant of the latest happenings and be on the lookout for changes in trends. The blogging industry is also evolving and to keep up, you need to have an open mind and adaptability.
Read Nellie's guest post on Hostelworld.com | Visit the WildJunket.com travel blog | Follow Nellie on Twitter
Matt Long, Landlopers.com

It's never been easier for would-be travellers or travel enthusiasts to set up a blog and start bombarding the world with their thoughts and opinions. That doesn't mean that everyone does it well or is taken seriously. You first have to have a passion for travel. Creating a blog is a lot of work and requires a lot of material over time. If you don't have a passion for the subject, it won't be successful. You also have to be consistent. Writing a post or less a week just isn't going to cut it if you really want to grow your blog. If you're keeping the site as a virtual scrapbook, obviously don't worry about it, but if you want to see your blog grow and evolve over time, then consistency and frequency are key. Finally, think outside the box. Think about why people should visit your site over others. Would-be travellers can pick up any guide book for generic information on the Eiffel Tower or Westminster Abbey. Instead, think of unique tips or stories involving these areas that set you apart. There is a lot of noise out there and how you rise above it will determine how successful your travel blog is.
Read Matt's guest post on Hostelworld.com | Visit the Landlopers.com travel blog | Follow Matt on Twitter