Our latest guest blogger is Cole Burmester, founder of the Kiwi Adventure Travel Blog Four Jandals. Check it out to read about his travel adventures with his girlfriend Adela around the world with their trusty 'jandals' (New Zealand slang for flip-flops). You should also follow them on Twitter and join their community on Facebook to get travel tips and advice for adventurous couples.
Everyone that visits New Zealand will have their own opinions on what the top five views in the North Island are. I promise that I won't even judge you if you disagree with my choices. Because at the end of the day it all depends on what memories each view evokes from you.
Whether it triggers that memory of a golden sunset you watched with a cold beer in hand. Or maybe where you longingly kissed that girl as you wandered hand-in-hand along a deserted beach. It may just be as simple as your favourite hike or place of solitude.
I know that when it comes to judging my favourite views in the North Island I am very bias. But with very good reasons. Being lucky enough to grow up on arguably the finest beaches in the world and surf world class waves means that each of the places below will always hold a special place in my heart.
Cape Reinga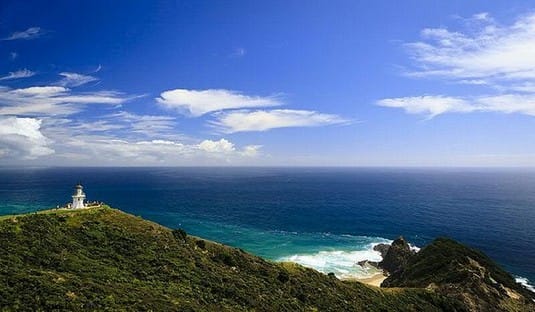 Starting at the tip of the North Island is the stunning Cape Reinga. A wild, rugged and beautiful place where the Tasman Sea and Pacific Ocean clash together every day. It is actually not quite the top of New Zealand but is hugely popular with tourists as it is the most accessible northern spot.
Cathedral Cove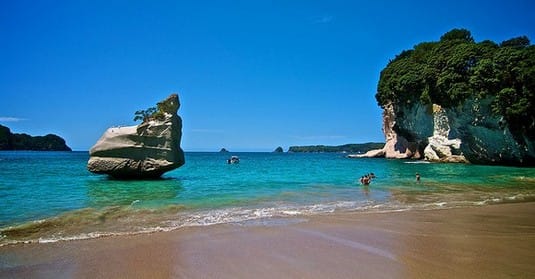 Every summer we would pack the car with our tent and head a couple of hours north up the Coromandel Peninsula for surf, sand, festivals and beers. And every year we would return without fail to Cathedral Cove for at least one day of swimming and relaxing in the crystal clear waters.
A short 45 minute walk leads you onto the beach and you can stroll through a huge cave to reach another beach. It's no surprise that the Cathedral Cove was actually used in the opening scenes of The Chronicles of Narnia: Prince Caspian due to its beauty.
Mount Maunganui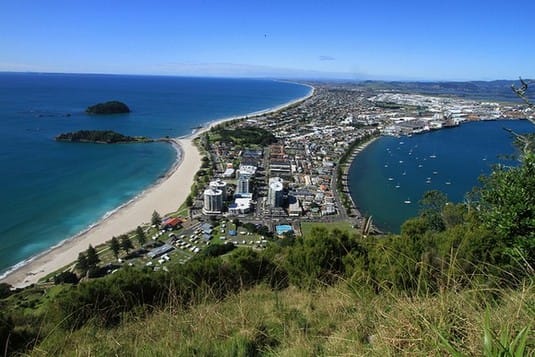 I couldn't pick a top five views in the North Island of New Zealand without including my favourite spot in the entire world, and home town, Mount Maunganui. Roughly the same height as Arthur's Seat in Edinburgh, Mount Maunganui keeps a watchful eye over Tauranga Harbour and the main surfing beaches in the Bay of Plenty.
With views extending north and south there is nothing quite like it anywhere else. Whenever I see photos from atop Mount Maunganui I get really homesick!
Tongariro Crossing and Mount Ruapehu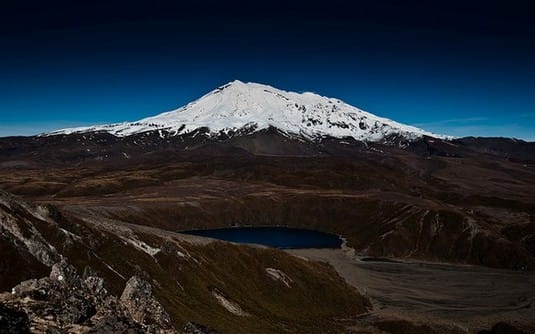 Easily one of the top 3 walks in New Zealand is the Tongariro Crossing. When you have views like this across to Mount Ruapehu it isn't hard to see why it is so popular. Every winter we drive for 3 hours for a few days of snowboarding and skiing as it is the only place in the North Island that has a ski field. And not just one but three. It's a pretty magical experience being able to surf and snowboard in the same day.
West Coast Surf Highway 45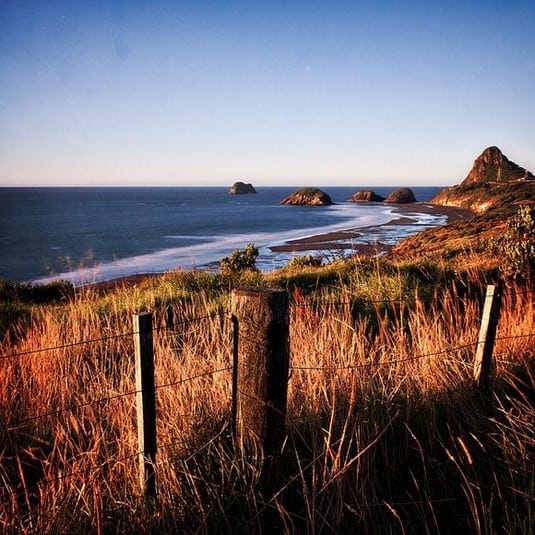 A few years ago they officially renamed Highway 45 to "Surf Highway 45". Brilliant. Wind swept trees and huge expanses of undeveloped land along the rugged coastline make this a must drive for anyone visiting New Zealand. Plus if you are a surfer you will often have surf breaks all to yourself.
Have you visited the North Island of New Zealand before? Do you agree with Four Jandals top 5 views or have some more you want to add?
Photos courtesy of dcyurfer, macronix, ronmacphotos, ignas_kukenys and yhanewzealand. All images used under the Creative Commons license.