From iconic sights like to Eiffel Tower to vibrant neighbourhoods like Montmartre, Paris is one of Europe's premier cities. With so many options awaiting you in the French capital, the question is what to do during your time there. Over at our Hostelworld.com Facebook page, we asked you about your insider tips for visiting the Parisian metropolis, with the best answers winning a free Hostelworld.com Gold Card worth $10. Here's what you told us…
Get free entry to museums
Nico Wendler says:
if your age is under 25 or 26 you get free entry to the most museums!
Hemant Bapat says:
Free entry at all main museums on 1st Sunday of every month !!
Hostelworld.com says: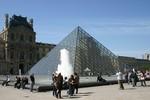 Most of the top museums in Paris offer free admission to EU citizens between 18-25 years of age. At the Louvre, under 26s with a valid ID get in for free, while the Museé d'Orsay offers free admission to EU citizens aged 18-25 and reduced admission for non-EU citizens of the same age. Many of the major museums offer free entry to all comers on the first Sunday of every month including the Louvre, Museé d'Orsay, Museé Picasso, Museé National d'Art Moderne, Museé de l'Histoire de France and Museé Rodin. Others like the Museé de l'Histoire de Paris and the Crypte Arhcéologique de Notre Dame are free every Sunday from 10am-1pm. Whatever museums you're planning to visit during your stay, it's a good plan to check out their website before you go to find out when they offer freebies or the lowest admission.
Visit the city's cemeteries
Davina Pirro says:
Take a tour of the main cemeteries! (Montparnasse, Montmartre, Pere Lachaise).
Marie-Eve Gionet says:
Père-Lachaise Cemetary
Hostelworld.com says:
Montparnasse. Montmartre and Père Lachaise cemeteries are seen as the three principal cemeteries in Paris and hold the graves of numerous notable citizens and well-known people from all over the world. The Père Lachaise Cemetery is the resting place of iconic figures such as Oscar Wilde, Doors frontman Jim Morrison and famous French singer Edith Piaf. One of the city's most popular attractions, it is visited by large numbers of people each year. Over in Montparnasse, you'll find the graves of writers like Jean-Paul Satre and Susan Sontag, while famous French artist Degas is interred in Montmartre alongside many others. All three cemeteries are free to visit.
Location: Père Lachaise – 16 Rue de Repos, 9th arr; Montparnasse – 3 Blvd Edgar Quinet, 14th arr; Montmartre – Ave Rachel, 18th Arr.
Opening hours: All open daily, opening hours vary with season.
Sample some French cheeses
Ville Mattila says:
Remember the cheese. Androuet sells the best bits 🙂
Hostelworld.com says:
While in France, sampling some of the delicious French cheeses on offer is a must. Androuet offers a wide selection of these cheeses, alongside varieties from all over the world. There are 6 Androuet cheese shops throughout Paris, offering cheeses like Brie, Camembert and Roquefort, as well as Italian cheeses and much more. In business since 1909, this year marks Androuet's 100th anniversary of providing a top-notch selection of gourmet cheeses.
Visit the Latin Quarter
Michael William Purvis says:
The latin quarter! The only way to have an affordable, and really fun stay in Paris. Especially if you stay in Oops! hostel, the most modern and beautifully designed hostel that i've ever stayed in. If you haven't seen the latin quarter, then you haven't seen the real paris!!!
Hostelworld.com says:
Home to the famous Sorbonne which is one part of the Université de Paris, the Latin Quarter is so named thanks to its academic history which saw lots of professors and students speaking Latin here. Today, along with academic institutions the Latin Quarter plays host to a selection of bars, restaurants, cafés, bookstores and much more. Here's also where you'll find attractions like St. Séverin Chruch, a Gothic church which was initially built in the 13th century. Other top-notch things to see in the Latin Quarter include the Musée de Cluny and the Panthéon where you'll find the graves of famous French figures like Hugo, Zola, Voltaire and Curie.
Make sure to visit La Cité des Sciences et de l'Industrie
Maddalena Cocco says:
la cité des science & de l'industrie, and the park that is just out of it 🙂
Hostelworld.com says:
One of Europe's top science museums, the Cité des Sciences et de l'Industrie is visited by huge numbers of children and adults each year. Along with numerous interactive exhibits, it also boasts a planetarium, an IMAX theatre and even a submarine!
Location: 30 Avenue Corentin-Cariou, 19th arr.
Opening hours: Tues-Sat 10am-6pm, Sun 10am-7pm, closed Mon.
Check out the Jardin du Luxembourg
Maximo Budziñski (pictured) says:
Eating a Baguette on a sunny sunday at Les Jardins de Luxembourg enjoying the sweets melodies of the orchestra of Paris!
Hostelworld.com says:
The Jardin du Luxembourg is the largest public park in Paris, covering a whopping 22.5 hectares. Built around Luxembourg Palace, this park attracts people in droves, both locals and tourists alike. Though you can't sit on the grass, plenty of seating is provided where you can pause to take in the beautiful surroundings. Some of the park's main attractions include a large pond, pretty flowerbeds, numerous interesting statues, and even a marionette theatre.
Location: St. Germain, 6th arr.
Opening hours: Daily, hours vary with season.
Take a free guided tour of the Musée de Parfum
Paulie Jones says:
How about the FREE guided tour at Le Musee de Parfum, learn about the history of perfume, through a gorgeous historic town house and pick up some lovely smells at factory prices.
Hostelworld.com says:
This museum, located in a 19th century townhouse, houses an impressive collection of perfumes and perfume related paraphernalia. Around 3,000 years of perfume-making history are covered here, while the museum store sells a wide array of fragrances at factory prices. Admission is free, and yes, free guided tours are also offered.
Location: 9 Rue Scribe, 9th arr.
Opening hours: Mon-Sat 9am-6pm, Sun 9am-5pm.
Cruise around Notre Dame
Christopher McGhee says:
Do the cruise round Notre Dame!
Hostelworld.com says: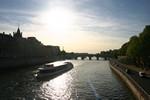 A number of tour operators offer cruises along the River Seine such as Bateaux Parisiens and Vedettes du Pont-Neuf. Most of these cruises pass by the city's most visible attractions including the Eiffel Tower, the Louvre, and of course, the stunning Notre Dame Cathedral. Departure times and prices vary between company and season.
Enjoy a steak in the BlackDog Pub
Wendy Grayson says:
The Argentian steaks in the Black Dog pub, along with the satanic themed puddings…best meal in Paris!! Not for the faint hearted
Hostelworld.com says:
A hugely popular metal bar, BlackDog also has its own restaurant serving top-notch food including some of the best steaks in the city. Desserts, some with interesting monikers like 'Tombeau au chocolate' (chocolate tomb), also feature on the menu alongside a selection of drinks including wines, pitchers and more.
Location: 26 Rue des Lombards, 1sr arr.
Opening hours: Restaurant open daily from 8pm.
Check out Montmartre
Henry Berg says:
my favourite is Montematre with the basilique "Sacre Coeur" and the amazing view on Paris
Alejandra Garces says:
In my opinion one of the top places to spend an afternoon in Paris is the area of Montmatre and Sacre Coeur. You have the beautiful white basilica at the top of a great hill overlooking the city of lights and plenty of local artists, boutiques, and restaurants. It's my favorite place in Paris.
Hostelworld.com says: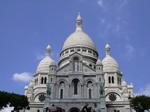 Brought to the big screen in movies as different as Moulin Rouge and Amélie, Montmartre is located in the 18th arrondissement of Paris and is the city's highest hill. Here you'll find the striking Sacre-Coeur basilica. Built in the 19th century, the imposing white spires of this important church tower over their surroundings. From all around Montmartre, you'll be able to get great views of the rest of Paris. With its beautiful leafy streets and welcoming atmosphere, it's not hard to see why this neighbourhood is so popular with visitors to Paris.
Stop at one of the city's most famous cafés
Mark Brislane says:
Chocolat Chaud in Cafe de Flore, bd St Germaine (6eme) The best Hot Chocolate in the world.
Hostelworld.com says:
Back in the day, the Café de Flore was frequented by many influential figures including Camus, Picasso and Sartre. Today, it's still a very popular spot with visitors from all over the world stopping in to sample the bohemian atmosphere along with a coffee, hot chocolate, sandwich or something else from the varied menu.
Location: 172 Blvd Saint Germain, 6th arr.
Opening hours: Daily 7.30am-1.30am.
Improve your shopping experience
Virginie Béjot says:
When you go to paris, be sure to go shopping around the subway station "etienne marcel", you'll find the best thrift shops and vintage clothes around here (Kiliwatch, frip'star, episode…)
Arepeace Trosor says:
Greet with Bonjour & make eye contact upon entering a store
Hostelworld.com says:
With so many excellent shopping opportunities in Paris, your main issue will be where to go first. If you're looking for somewhere with everything under one food, head to Le Forum des Halles. This is the largest shopping centre in Paris and has a wide selection of stores catering to all tastes and budgets. While you're in Paris, you should really try and check out one of the many flea markets taking place across the city. One of the best is the St. Ouen flea market, the largest of its kind in the world, which has been in operation for almost 125 years. Here you'll see antiques, clothes and much more. Around the Etienne Marcel subway station, you'll find some of the city's most fashionable shopping streets. Rue Etienne Marcel, Rue de Louvre, Place des Victoires and others all boast a variety of boutiques selling a wide variety of designer gear.
Location: Le Forum des Halles – 1/7 Rue Pierre Lescot, 1st arr; St Ouen Flea Market – Porte de Clignacourt, 18th arr.
Opening hours: Le Forum des Halles – 1Mon-Sat 10am-7.30pm, closed Sun; St Ouen Flea Market – Sat 9am-6pm, Sun 10am-6pm & 11am-5pm.
Go for a picnic
Samara Jabs says:
Picnic in front of the eiffel tower on the grass. Food to include baguettes, cheese and crackers, dips, pastries, strawberries some champagne and your set. I'd say nicer in the arvo to watch the sun set.
Davor Šuškovic (pictured) says:
buy some sandwiches and juices and spend at least one day in some park…
Hostelworld.com says:
With a large number of parks and green spaces, Paris is a great city for a picnic. Head to one of the many boulangeries (bakeries selling bread rolls and more) to pick up some supplies and then pick your spot in the shade of one of the city's top attractions. For example, if you head for the Parc du Champ de Mars, you'll get top notch views of the Eiffel Tower.
Save money with a Paris Museum Pass
Mohd Rafiz Yusof says:
La Carte Musees et Monuments Pass offers entrance to 70 Monuments & Museums & allows you to bypass long waiting lines to get into the Louvre. Sold at museums, tourist office, Metro & RER station in 1,3 or 5-day Pass for substantial savings
Hostelworld.com says:
The Paris Museum Pass gives you entry to more than 60 museums and monuments across the city, including major ones like the Louvre, the Musée d'Orsay, the Panthéon and many more. Better yet, once you have your pass you won't have to queue to gain entry, you'll be able to walk right in. Museums and monuments can be visited numerous times so you can return for another glimpse of the Mona Lisa or whatever else takes your fancy.
Prices: 2-day pass €32, 4-day pass €48 & 6-day pass €64.
Get walking
Meredith Brannon says:
Grab your walking shoes and really take in the city that way…rain or shine! You can find some great little restaurants and pubs down side streets and away from the more busy areas. And if you get really tired and need transport…the metro(subway) is so easy to use!! One of my favourite cities.
Hostelworld.com says:
Paris is a pretty big city, so while you won't be able to see it all on foot, it is a pretty good idea to get out and walk once you hit whatever neighbourhood it is you want to explore. And if you get tired, there's always the famous Paris metro system, which will take you practically anywhere you want to go in the city. Numerous lines travel all across Paris, but don't worry, the system is easy to follow.
Don't get conned at Montmartre
Joel Baker says:
Don't put your finger in the string…
Hostelworld.com says:
At the beginning of the steps at Montmartre, you'll come across a bunch of guys standing around with coloured laces which have a hole in them. You'll be asked to 'put your finger through the hole', and if you do, they'll make a bracelet of this string around your wrist and charge you for it. So, if you want to avoid paying out for a string bracelet, it's simple…don't put your finger in the hole!
Enjoy Christmas markets and summer sun
Uwe Gundlach says:
in winter around christmas a must-be is champs-elysees and the christmas market at la defense! in summer i love the parc jardin du luxembourg! a special flair and mix of people over there!
Hostelworld.com says:
No matter what time of year you visit Paris, you'll find something to do. Whether it's a stroll through the Jardin du Luxembourg under the summer sun or some holiday shopping at the popular Christmas Market at La Défense near the Grand Arche, you'll never run out of things to experience in this captivating city.
Book hostels in Paris | Paris videos, podcast, free pocket guide and photos
3 Comments
Jenn Tuesday, December 15th, 2009, 10:22pm
When I'm in town, I always hit the Maison Europeenne de la Photographie, right behind St. Paul metro stop on rue de Fourcy. Admission is free Wed. 5-8pm, and there're always four great exhibitions. From there, tea and dessert at Le Loir dans la Theiere on rue des Rosiers in the Jewish quarter is always a cozy bet. If I'm in the mood for a glass of wine, I stroll a little further to La Belle Hortense, an excellent little wine bar on rue Vieille du Temple across from Le Petit Fer au Cheval (same owners), which makes a great steak tartare!
Jeanne Saturday, November 21st, 2009, 11:04am
If you are imaging enjoying a nice hot chocolate in Café de Flore like all the famous peoples before, better be prepared is a tourist spot, so that you won't be too disappointed (unless they've been greatly improved recently). I had been there because of it's famous, and i am really disappointed by their service and i'll never go back again. Their famous hot chocolate isn't that special at all and costs for unreasonable price, which you can always enjoy a nice one with a fair price in all the other cafe in Paris…Anyway,it is up to your choice, i've said what i should say as a Parisienne. But is worth to walk around the neighbourhood there, is quite animated 🙂
Mohd Rafiz Wednesday, November 18th, 2009, 7:31am
Cool tips. Wished I had known some of them when I was travelling in Paris years back.