![if gte IE 8]> <![endif]>
Feed your Twitter updates into your Travel Network homepage
Posted: 20 Nov 2008
Do you have a Twitter account? If so, you can now feed your Twitter updates into your Hostelworld Travel Network homepage! Once you, they'll appear like this: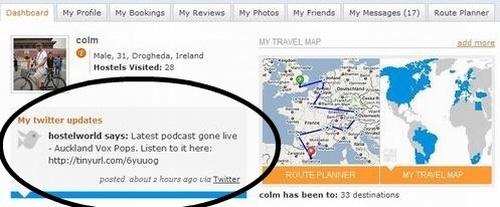 Setting this up is as easy as 1, 2, 3. Here's how to do it:
1. Log in to your Travel Network account here: Travel Network
2. Click on 'My Profile' and then hit edit in the Twitter panel on the left.
3. Enter your Twitter username in the box like below and hit save.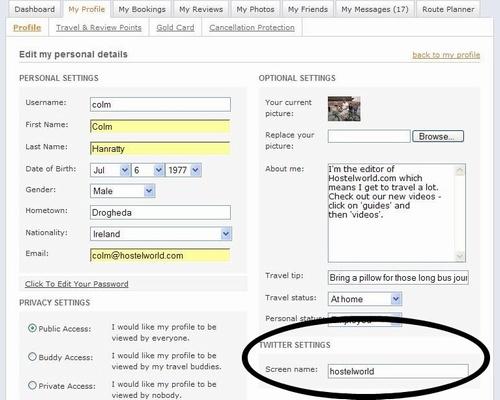 And hey presto! Your Twitter updates will appear on your Travel Network homepage.
Happy Tweeting!
The Hostelworld team
Other Articles of Interest
Please give us your feedback