![if gte IE 8]> <![endif]>
Hostels in the USA, UK, Austria and Germany among new Hostelworld.com signups
Posted: 14 Jul 2010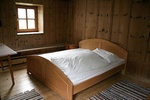 Hostelworld.com customers can now book hostels in Imst, hostels in Nelsonville and hostels in Schliersee. We've also added a new property to our top-notch selection of hostels in York

Romedihof Backpacker Hostel (pictured here) in the first hostel from Imst, Austria to be featured here on Hostelworld.com. Mixed dorms of varying sizes are available here, along with a number of private rooms. There's a lounge and a kitchen for guests to use, and internet access is provided free of charge.

The first property from Schliersee, Germany to be featured here on Hostelworld.com is Jugendherberge Schliersee. Located in the Bavarian Alps, this hostel offers up a selection of different room types with shared bathrooms. Lots of activities from mountain bike tours to sunrise hiking can be enjoyed from the hostel throughout the year. Breakfast is included in the price.

Bessemer Hostel is the first hostel in southeast Ohio and is also the first property from Nelsonville in the USA to appear on Hostelworld.com. A variety of room types are available along with camping spots. Free internet access is available and guests here have access to a swimming pool, library and outdoor terraced area.

Joining our selection of properties in York, England is The Fort Boutique Hostel. At this funky boutique hostel you'll find a selection of private rooms plus a mixed dorm. The hostel features a chill out area and internet access is provided free of charge.

Welcome to the properties from Imst, Nelsonville, Schliersee and York. To book these properties and more, check out Hostelworld.com.
Other Articles of Interest
Please give us your feedback