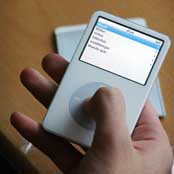 A podcast is a radio show that you can download and listen to whenever and (once you have an mp3 player such as an iPod) wherever you like. Some are sets by DJs, others are snippets of radio shows and others, like in our case, our podcasts about travelling recorded on the road or in our studio.
How do I listen to podcasts?
While you may think you need an iPod to listen to podcasts, this isn.t the case. For instance, to listen to our podcasts all you need is a computer with an internet connection (which you obviously have if you are reading this) and speakers or earphones. You can then listen to the podcasts by simply clicking on the play button with the podcast.
Alternatively you can listen to them via different music software. The most popular is iTunes which you can download for free. Once you.ve downloaded and installed it, click on .podcasts. and then browse through the different categories. You can then download the podcasts by clicking on .get. beside them. You can also subscribe to the whole series by .subscribe. beside the podcasts. If you own an iPod they will be added next time you sync it with your iTunes or if you add it manually. This depends on whatever settings you have on your iTunes.
To open Hostelworld's podcasts in iTunes click here.
If you have different software for listening to podcasts you can add podcasts by clicking on .download mp3. with the podcasts and then adding them manually.
How can I subscribe to Hostelworlds podasts?
Information on how to do this is on our FAQ page.